Well perhaps I spoke to soon in my last post! The string quintet that I am in will be performing a Christmas Oratorio next month, and the players will dress up in historical clothing! My two favorite things combined: music (violin) and historical dress. =) I think it will make for one very delightful evening.
The husband and wife in our quintet do
reenactments
of at least a couple time periods (Colonial and Civil War are the ones I know of) and so their clothing will be more of the 1860's. But I think I could get away with dressing up for 1850's since a
hoopskirt
doesn't really appeal to me. =)
It isn't firmly decided, but I think we all were thinking of skirts (with either
hoopskirts
, or a flouncy and full crinoline), white blouses, and vests. I have a couple 1850's patterns:
this one
,
this one
, and
this one
to work with for the skirt, and then perhaps making a blouse off of the bodice. But then I'd have to find a vest pattern... Is anyone
familiar
with any?
Right now, I sort of have this look in mind (love the green stripe fabric!!):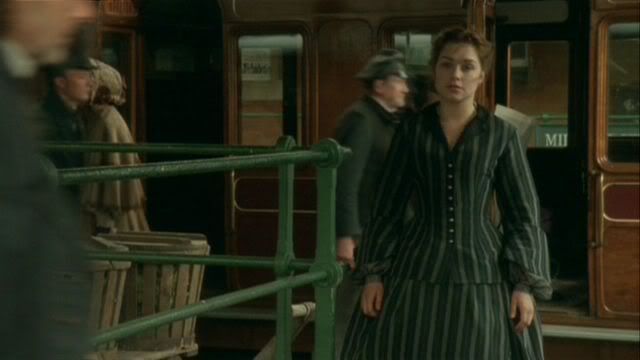 But instead of the bodice/jacket, wear a vest in the same fabric of the skirt, with a skirt-blouse-vest look, like this: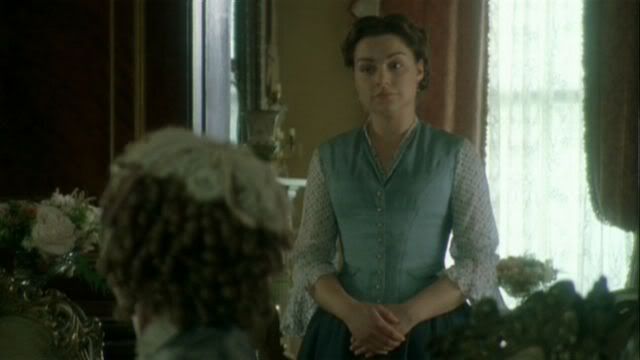 At first they mentioned "Victorian Christmas Carolers" and my first thought was "Yuck!" Despite my love for old-fashioned things and historical apparel, I have NOT formed an attachment for 1870's-1880's clothing. But then they said something to the fact of "A Christmas Carol" (written by Charles Dickens in 1843) or Civil War (1860's) style. How fortunate that my newly found love for the 1850's is right
in between
! =)