The sewing bug has bit me. And in the unusual place of the 1940s and 50s. ;) It's rather odd, too, as those years are ones that I'm naturally fond of. Perhaps it was
this dress
I saw on etsy not to long ago: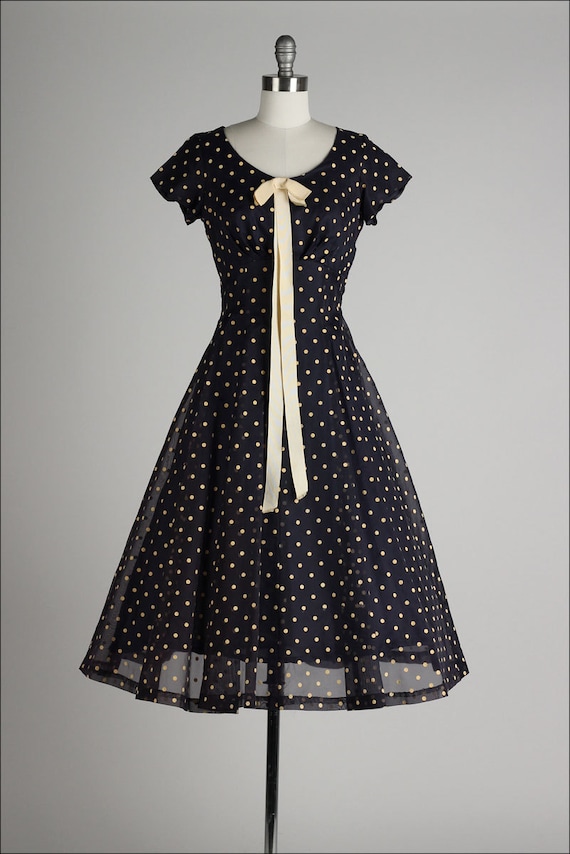 What's also strange is that I'm not a polka dot person at all. 75% of my wardrobe is stripes and the rest is solid or woven to go with said striped items. ;) The dress is quite simple from what I can tell, with just a full aline skirt attached to the empire waist. Perhaps this will be included with my other tucked-away ideas for future reference.
In the mean time I really want to sew up that
1930s frock
I posted about months ago. This
1930s dress
I pinned on pinterest is sort of an inspiration for it.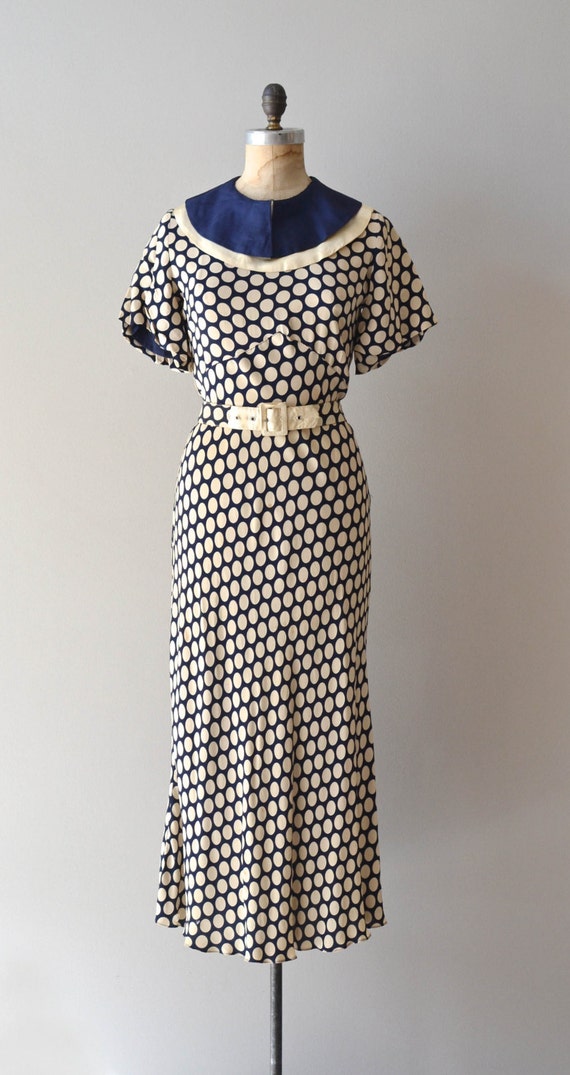 Hmm. Polka dots again. Maybe they're starting to grow on me. Or maybe I'm just recovering from being bitten from the sewing bug. ;)